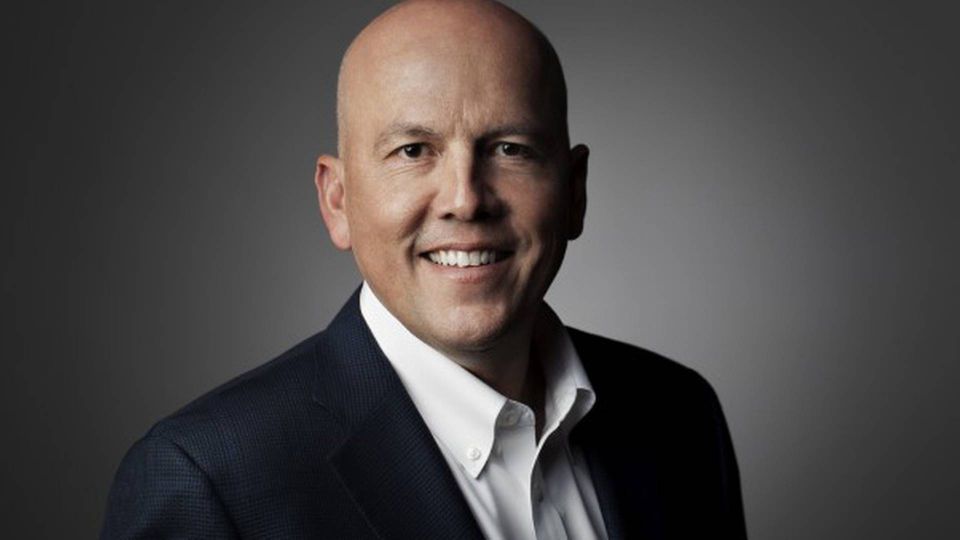 Digital health has been celebrated by many as a major hope for healthcare systems all over the world which have come under pressure due to an increasing number of patients and ever more complex diseases. But while authorities are busy implementing digital health in simpler functions, the industry is working diligently on the next phase: artificial intelligence, or simply AI.
Founder and President of tech giant Qualcomm Life, Rick Valencia, believes AI holds the key to a whole new world of potential in healthcare. He believes data should be put to active use, and not just be passively gathered. But as technology leaves healthcare systems behind, new obstacles for how best to use that technology arise.
"You can see it as a supplement to what we're doing at the moment, but down the road it can be a replacement in certain functions. Because it will give them sufficient info on which adjustments and changes they need to make in their medication or treatment," Rick Valencia says in an interview with MedWatch.
Qualcomm Life is the life science division of tech conglomerate Qualcomm and it delivers network solutions for medical devices or telemedicine solutions. In other words, it delivers the infrastructure to transport the huge amounts of data that are necessary for the use of reliable AI.
The company currently services more than 2,000 hospitals as well as care facilities and has struck partnership deals with major life science corporations like Philips, Novartis, and Medtronic.
Technology does not set boundaries
Although AI is still a relatively new area, Rick Valencia believes we are already close to having the technology to approach this area. There are medical devices and digital solutions which can already take individual user data into account, for example the combination of glucose monitors and insulin pumps in artificial pancreas systems such as one developed by Qualcomm's partner Medtronic.
"Now it's about creating the algorithms that are applied for different conditions and diseases and how we apply it in a way that is meaningful for the patient. There is still work underway with sensor technology that would be very valuable, but a lot of the pieces are there," Rick Valencia says.
He does not fear that the technology will set the boundaries for the development any time soon. The real problem, he says, are the regulatory and treatment related structures in current healthcare systems. AI could essentially cut doctors out of the equation for a number of chronic diseases. But Rick Valencia does not believe it should be used in all disease areas.
"The way that I liken it is thinking about a plane. They collect and integrate their computer data from thousands of sensors and make adjustments accordingly. And so similarly in healthcare, rather than waiting to be remote-controlled by a doctor, we can react similarly by ingesting data and adjust our behavior and create a closed loop."
Controversial solution
But the idea of taking the doctor out of the treatment loop is clearly also one of the reasons why AI is so controversial in the healthcare field. Rick Valencia understands the concern, but he does not agree with it.
"If you take a panel of primary care doctors, they are only going to get it right about 50 percent of the time from a diagnosis standpoint, so I think AI has a really good chance of improving, not damaging that with the technology."
Moreover, the cautious approach is also one of the things that hold back the development and implementation of AI in healthcare. He points to the lack of ambitious policies, lack of opportunities for sharing data, and the need for a reform of the payment system as the three main issues.
"Health information is very sensitive and highly regulated, but that means we don't have the proper ability to access the data in a way that is helpful to the patient. So if that has to break through, we will have to look at the politics of data access."
Transaction or value based
The need for a different payment system in healthcare was already an issue with simpler health tech solutions. Under current systems, few health companies have a real interest in switching patients to digital health, as they would lose out on revenues from care visits.
"It's not just a problem in the US, but in much of the developed world the payment structure is misaligned and focused on transaction based payment when it comes to care visits, not preemptive care. There is change underway towards a more value based system, and when that is adapted, I think things will be changing rapidly when it comes to the development in digital health and artificial intelligence," says Rick Valencia and adds:
"If you combine a new payment structure with regulating agencies finding a way to deal with the technology and freeing up access to the use of data, then you will have the perfect storm for the development and use of artificial intelligence."
Qualcomm chief: This is the future
Global giant extends open invitation to Danish firms
QualComm sees unique platform for telemedicine in Denmark
English edit: Martin Havtorn Petersen
Would you like to receive the latest news from MedWatch directly in your e-mail inbox? Sign up for our free English newsletter below.