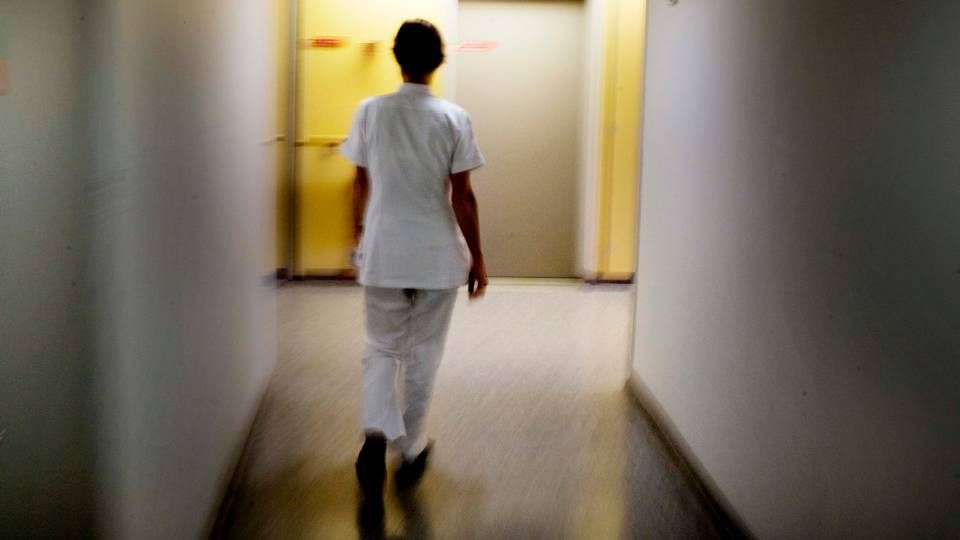 Physicians all over the world are reluctant to prescribe long-acting injection-based depot formulations to treat schizophrenia. Lundbeck's new schizophrenia drug, Abilify Maintena, belongs to this class.
A range of scientific articles have sought to explain why doctors are so reluctant to use depot formulations. Stephan Heres, who is a senior physician in psychiatry at the technical university in Munich, is the author of several of these articles.
"In most countries, the doctors are seldom offering the schizophrenia depot formulations to their patients. I think doctors only pick out some of their patients, and offer it to them, and view it more or less like a niche strategy treatment, not as a standard routine approach," he tells Medwatch.
There are first and second generation versions of these drugs, and the older ones are associated with a number of side effects. In the group of second generation depot formulations we find Abilify Maintena, Risperdal Consta, and Invenga Sustenna – the latter two are marketed by Janssen.
There are a number of reasons for the reluctance among doctors. A study published in the Canadian Journal of Psychiatry in May 2013 shows that Canadian doctors mostly have very limited experience with and knowledge about the drugs, which is why they tend to stick with orally-administered drugs. And they believe that patients prefer these drugs over the injected depot formulations.
In the medical world, there is broad consensus over the long-acting injection-based depot formulations, which are seen as a last resort for patients unwilling to take their medication. Moreover, injected depot formulations cost more than pills, and have been linked to a larger number of side effects.
Many studies have compared the efficacy of orally administered drugs and the depot formulations. They generally conclude that depot drugs have a good efficacy and could help patients who do not take the medicine they need. Studies also indicate that a large share of the patients who have tried depot treatment are happy with it.
"Basically, I think that the acceptation rate on the patient side would be a lot higher if only they were asked or offered it. It is one of the key problems," says Stephan Heres.
And considering that about half of all schizophrenia patients tend not to take the medicine prescribed to them, depot formulations become even more appealing, he believes.
Lundbeck's offensive
These are some of the challenges Lundbeck are faced with when deploying sales personnel into the field.
"One of the things we will have to work hard at is increasing an understanding of the current situation and how to move on from there. Doctors have a hard time engaging in this dialogue, because they assume that patients don't want this treatment," says Klaus Abel, Vice President and Global Business Lead of Lundbeck's alliance with Japanese pharma outfit, Otsuka. He continues:
"More than half of the patients don't understand that they are suffering from a disease. If you don't understand that, it is very difficult to keep taking your medicine. That's the great challenge in psychiatry. If you skip just one dose within schizophrenia it could lead to a relapse risk of 20 %."
Studies have shown that schizophrenia patients treated with Abilify Maintena have fewer hospitalizations compared with those given orally-administered, once-daily drugs. Furthermore, the drug is associated with relatively few side effects compared with other drugs in the class.
Money is an issue
The financial aspect is also important, according to Stephan Heres.
"Talking about cost effectiveness there is of course in a lot of countries an enormous pressure on the doctors not to use drugs that are very expensive. And in most of the countries in Europe, second generation depot formulations are very cost intensive," he says.
Are these reasons for a low prescription rate rational?
"This is a very tricky question. Of course it is kind of rational for doctors. From a purely scientific point of view some of the reasons are not understandable, but most of the reasons are not to be judged from a scientific point of view. Most of them are more or less personal notions or prejudices you have that can't be quarried by scientific approaches."
Three solutions
The German physician points to three ways in which doctors' convictions concerning this class of drug could be changed.
"There are three key interventions to change the scenery. First, patients have to be empowered," says Stephan Heres.
Patients have to play an active part in the process of choosing their medication, so they can explain what they want, he says.
"Secondly I think we have to empower the doctors on how to present depot to their patients and how to apply the shared decision-making process, because a lot of doctors more or less draw the decision themselves about which drug a patient has to be started on."
Thirdly, Stephan Heres believes that specialized depot clinics should be built to optimize everything in the setting.
"They have to have a good nursing staff and very flexible schedules for the patients, have an outreach team to inject them at home. There are a lot of details that come with depot treatment and this can only be done in a specialized outpatient depot clinic, in my view," he says.
Otsuka and Lundbeck co-market Abilify Maintena in the US, Denmark, Finland, Germany, Italy, Spain, Sweden and the UK, while Lundbeck will handle marketing of the drug on its own in Austria, Belgium, Ireland, the Netherlands, Poland, Portugal and Romania.
According to analyst Søren Løntoft, Sydbank, Abilify Maintena is the second most important asset in Lundbeck's portfolio, after antidepressant, Brintellex, which has yet to gain approval.
Read more about Lunbeck's plans for conquering the market here: Stubborn doctors prevent fast pay-out for Lundbeck
Stephan Heres' ties to the industry:
Stephan Heres has received fees, and travel and hotel reimbursements from Lundbeck and Janssen-Cilag, among others. In addition, the senior physician has participated in clinical trials sponsored by a number of pharmaceutical companies, including Lundbeck and Janssen-Cilag. Stephan Heres has also taken part in counseling activities and acted on advisory boards for Janssen, Johnson & Johnson, Eli Lilly, Lundbeck, Otsuka, and Roche
- translated by Martin Havtorn Petersen
Want to receive the latest news from Medwatch straight in your e-mail inbox? Sign up for our free english newsletter below.