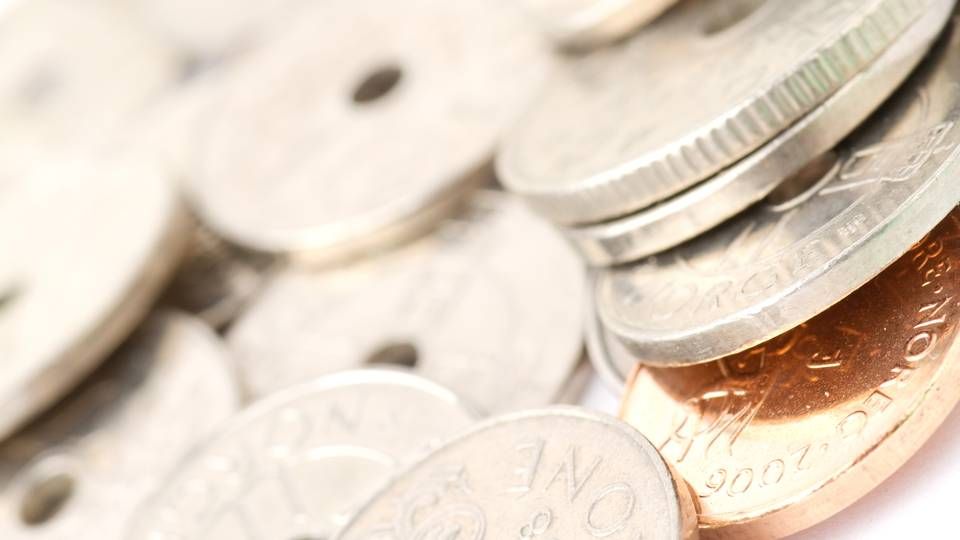 It could be years before one of Lundbeck's major drug hopes begin to generate billions for the Danish company. Abilify Maintena belongs to a drug class that a sizeable portion of the world's doctors are sceptical towards - long-acting, injectable depot formulations for the treatment of schizophrenia.
So the market will first have to be cultivated and the doctors will have to be convinced of the efficacy of the drug type, which will be no easy task.
"It's not something that will happen overnight. We will have to spend many hours trying to convince doctors that this is a viable alternative that patients long for. Our market surveys indicate that two thirds of doctors don't ask patients whether they want the depot formulation," says Klaus Abel, Vice President and Global Business Lead of Lundbeck's alliance with Japanese pharma outfit, Otsuka.
Creatures of habit
A range of scientific papers have sought to explain why doctors are generally reluctant to use depot formulations. The drugs are divided into first generation and second generation drugs, and the older versions are associated with a number of side effects. To the newer class of depot formulations belong Abilify Maintena, Risperdal Consta and Invega Sustenna, the later two are marketed by Janssen.
"Part of the reluctancy is due to doctors being creatures of habit to a large extent, but also because no one aside from Janssen is out there trying to inform them why they should do things differently than at present. There's a huge lack of understanding for the very dynamic at play with psychiatric patients," explains Klaus Abel.
10-12 years into the future
Otsuka and Lundbeck share the rights to Abilify Maintena, with Lundbeck sitting on a 20 % share in the US. Peak sales estimates for Abilify Maintena, which was approved in the US this March, are in the multi-millions.
Søren Løntoft Hansen, analyst in Sydbank, expects Lundbeck's share of US peak sales to reach DKK 656m (USD 116m) and global peak sales to reach DKK 3.1bn (USD 548m) for Lundbeck. But it will be some time before Lundbeck sees those figures, as doctors will first have to be convinced of the potential for the drug class.
"It's 10-12 years into the future. Whereas we are not likely to see a rapid growth to begin with, we will probably witness a slow market penetration with a surge later on as depot formulations become more prevalent," says Søren Løntoft Hansen.
High growth rates
All indication, however, point to a population of doctors whose scepticism is eroding, making them more open to the idea of using depot formulations. Sydbank expects the combined market share for depot formulations to increase from the current 8 % to 15 % "in coming years", and the high growth rate makes Abilify Maintena an attractive drug.
In 2012, Janssen two formulations, Risperdal Consta and Invega Sustenna, generated more than 2bn dollars between them, a growth of 16 % from 2011.
Does Lundbeck run the risk of being overtaken by a company with a more effective drug, before sales really begin to take off?
"You might imagine that scenario, because the market is uncultivated. But I see it as more of an advantage than a disadvantage, because we will see a greater focus on this market. Of course it could be a disadvantage, because it gives other rivals a chance to start competing with this drug," says Søren Løntoft Hansen.
Somewhere in between
Klaus Abel disagrees with the analyst that it could take up to 10-12 years to reach peak sales potential.
"it doesn't take 3 months, but it doesn't take 12 years either. It's probably somewhere in between," he says.
According to Klaus Abel, the drug should generate DKK 1-2bn (USD 177-354m) after 5-6 years, at which time it will have reached a level that primarily allows it to follow the growth of the market. The long-term estimate, as market growth becomes the primary growth trigger, is DKK 2-2.5bn (USD 354-442m) for Lundbeck, which is set to happen within 10 years.
"At the moment, treatment rates are at 5-10 % and we have to reach somewhere between 7 and 12 % to reach that potential (of DKK 1-2bn, ed.)," says Klaus Abel.
Studies have shown that schizophrenia patients who are treated with Abilify Maintena have fewer hospital submissions compared with patients given oral, once-daily schizophrenia drugs.
Klaus Abel believes Lundbeck has plenty of options for swaying doctors' opinions of depot formulations.
"If we create programs through which we can help support how doctors handle this conversation and how they handle the relation and interaction, we will get a lot further. The other part pertains to more technical elements, where we will use different devices and infra structures to help bring health care professionals into a setting aimed at ensuring that patients view their treatment in a whole new light," says Klaus Abel.
Analyst: New Lundbeck drugs are the bright spot of the report
Analyst: Lundbeck's patent expirations can cost close to a billion
Analysts: Potential blockbusters on the way
Analyst: Lundbeck drug could be a heavyweight
- translated by Martin Havtorn Petersen
Want to receive the latest news from Medwatch straight in your e-mail inbox? Sign up for our free english newsletter below.