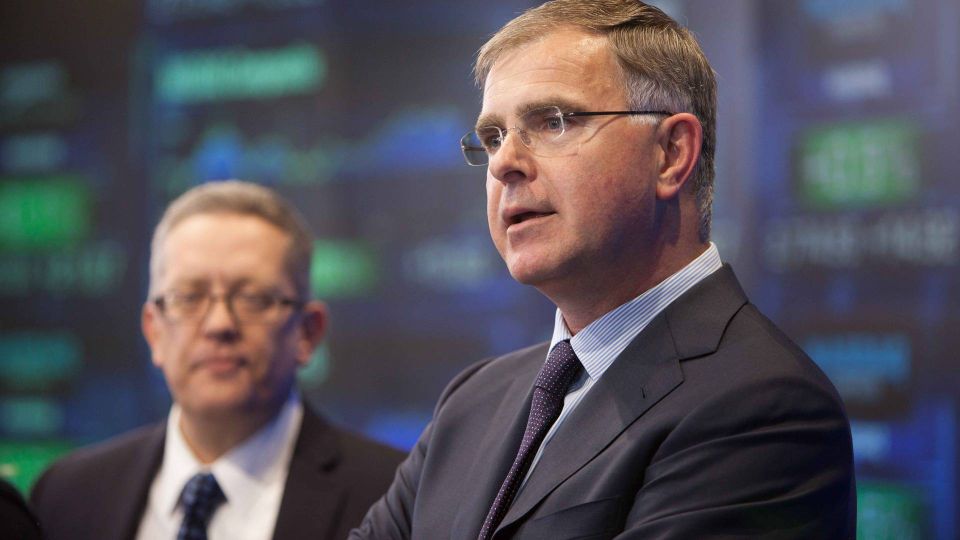 CEO Jan van de Winkel, looks back on the first six months of 2013 with extreme joy, as the year has so far offered nothing but positive news for his company. But in spite of strong data earlier in the year and a significant top line growth in both Q1 and Q2, the year could easily become even better.
"We have been in talks with the FDA, which means that we have laid out a more aggressive development plan for daratumumab in collaboration with Janssen. Consequently, there is still room for further improvement throughout the year, which is great. We always offer a realistic guidance, but when there's progress it's quite alright to offer a new guidance. As long as I surprise analysts and other stakeholders in a positive way, I'm satisfied," Jan van de Winkel tells Medwatch in an interview following the announcement of the company's H1 report last week.
A report that on a whole only gives the CEO cause for optimism, and which he caracterizes in a word as "strong".
As a rule, Genmab does not guide for potential milestone payments, but there are strong indications that the partnership with Janssen could yield more millions in the near future.
"There is definitely potential for another positive adjustment during the year. If we accelerate the development of daratumumab there is also the opportunity for another milestone payment, and that would almost automatically lead to a new adjustment," is the unambiguous message from the CEO.
Best deal in years
Unlike the partnership with UK pharma giant, GlaxoSmithKline, Janssen takes care of all expenses related to the development of daratumumab, an antibody treatment against multiple myeloma. He has previously told Medwatch that the deal is the best one made in the entire industry in recent years.
At the moment, Janssen and Genmab are the only ones who know exactly how good it is. Genmab would like to disclose the details of the agreement, which includes double-digit royalties for the Danish company, but for the time being Janssen does not wish to do so in respect of other potential partners. It has been estimated that the royalties are somewhere between from 15 and 18 % of future sales, should the drug candidate hit the market.
CEO: Genmab sustainable, profitable before 2017
A fly in the ointment
Although the financial report looks positive across all parameters, there is nevertheless one thing that could have been even better. But the top chief has to think long and hard to come up with something that could be improved at this stage.
"It's difficult to find anything bad to say. As CEO, I obviously always want things to move faster. Things take longer than you want them to, but that's normal when you're in the business of developing drugs," Jan van de Winkel says.
Sales of Arzerra on the US market are not growing so fast?
"Arzerra sales are improving in the US, and sales figures from Q2 2013 are the best ever, so we are still improving and that's important. But you are right, it does move slowly forward. But bear in mind that Arzerra sales come from a very, very narrow indication where you only treat the most severely ill patients."
In the next 12 months the partners will disclose four new sets of data, and the expectation is still that Arzerra will eventually be approved for wider use, which would undoubtedly boost sales significantly.
"In coming years, sales of Arzerra alone can make Genmab a sustainable, profitable company. So of course I would like sales to grow faster, but once again you should remember that the indication is very, very narrow."
- translated by Martin Havtorn Petersen
Want to receive the latest news from Medwatch straight in your e-mail inbox? Sign up for our free english newsletter below.