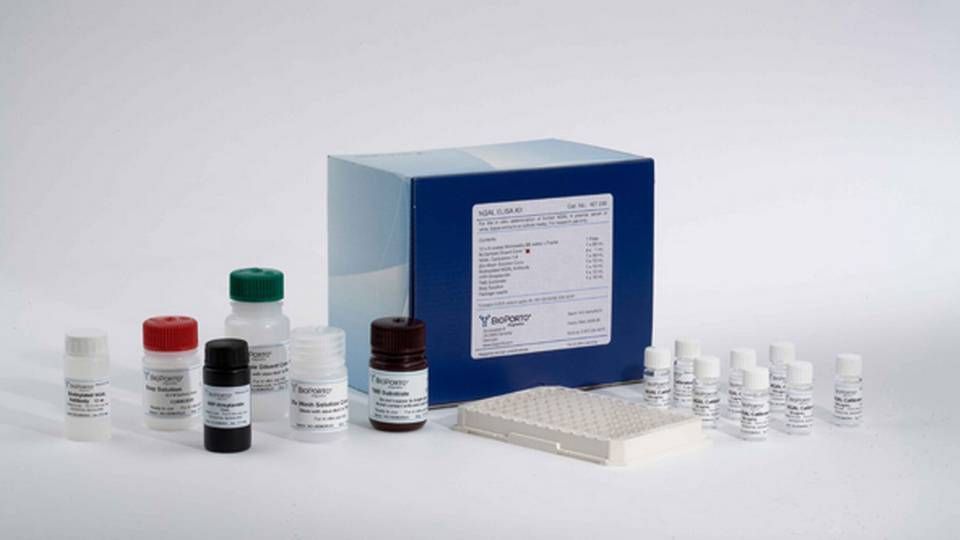 The deficit in the hard-tried diagnostics company, BioPorto, is bigger than the now previous management expected. The company has haemorrhaged millions in recent years, and that will continue – at least for some time to come - says newly appointed CEO, Peter Mørch Eriksen.
The future of the company hinges on how much funding investors are willing to post in the company in an upcoming share issue. The company still expects a lower limit for the share issue of DKK 40m (USD 7.17m), which would enable the company to secure gross proceeds of somewhere between DKK 40 and 70.7m (USD 7.17-12.7m), should the share issue be completed.
Peter Mørch Eriksen hopes that the capital from the share issue is enough to last "a few years", after which BioPorto should be self financing.
If you only raise 40 million kroner and encounter some unexpected hurdles along the way, don't you run the risk of the money running out before BioPorto becomes self financing?
"Yes, there is no doubt that the 40 million kroner is a lower limit for the share issue. We hope to raise significantly more than 40 million kroner. We hope for a range of 40 to 70.7 million kroner. We are in the process of selling to existing shareholders and we hope to sell a good portion through these pre-emption rights – and that the openly trade shares sell a sizable portion as well, so we get closer to 60 rather than 40 million kroner," Peter Mørch Eriksen tells Medwatch.
Realistic assessment
Why haven't you set the bar a bit higher?
"When you have a company that has seen some rough patches, the question is how big of a target we can set – how attractive we are? We have tried to be realistic about what kind of capital we are able to secure as a company."
The group's capital needs are associated with a lot of uncertainty tied to expectations of developments in sales of the group's products, cost levels, and protection of current IP rights, BioPorto wrote in its Q2 financial report last week.
In 2012 BioPorto's landed a negative result of DKK 15.95m (USD 2.86m). Due to the initiation of clinical studies costing more than DKK 2.5 (USD 444,000) the company said in the beginning of the year that they expected a slightly bigger deficit in 2013. Now, full-year expectations are at DKK 18-21m (USD 3.2-3.73m). Costs associated with the firing of former CEO, Thea Olesen, ran the company DKK 2m (USD 356,000).
Was the previous management too optimistic?
"I don't know. All I can say is that I have narrowed in on what it should be in Q1 and Q2. Of course, the 2 million we set aside in connection with the departure of Thea is something new. We have obviously added that to our budget now."
Huge golden handshake
Isn't 2 million kroner a bit much, considering the size of the company and annual turnover?
"Yes, it is quite high. But it is a question of what it says in Thea's contract. That type of thing doesn't depend on turnover."
BioPorto's turnover is in decline, landing at DKK 7.3m (USD 1.3m) in the first six months of the year compared with DKK 8.8m (USD 1.56m) in the same period a year ago. The bottom line shows a deficit of DKK 10.76m (USD 1.91m) against DKK 8.3m (USD 1.48m) in 2012.
Read more about the Q2 report from BioPorto here: BioPorto expects bigger deficit
- translated by Martin Havtorn Petersen
Want to receive the latest news from Medwatch straight in your e-mail inbox? Sign up for our free english newsletter below.