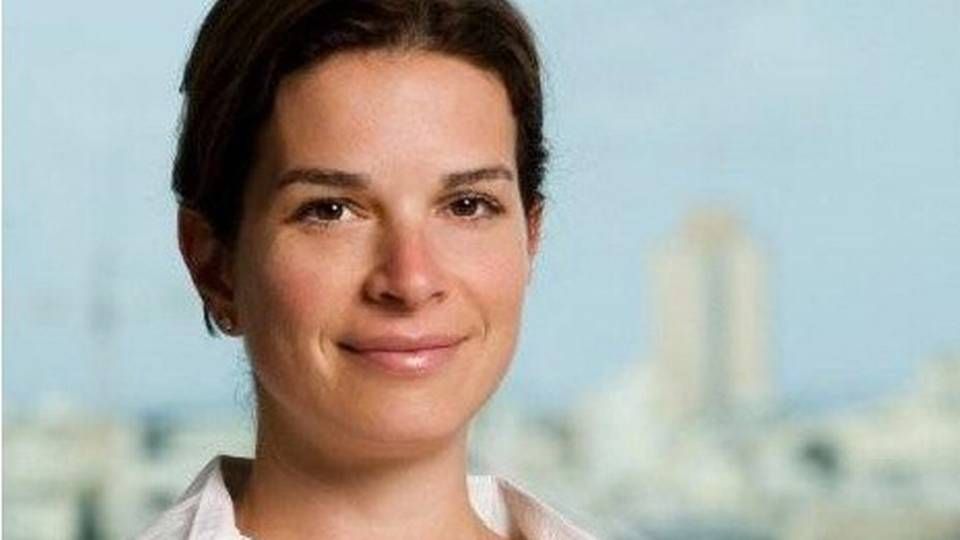 According to the United States Patent and Trademark Office, Israel has more Medical Device patents per capita than any other country in the world, and ranks 4 in Bio-Pharma Patents per capita.
The Israeli Life Science industry is growing, and the intense focus on R&D in Israel is one of the main reasons that the country consistently ranks among the best in the world measured in scientific publications per capita. Twice within the last five years, The Weizmann Institute has been ranked top international academic institution in the world for scientists to conduct research in life sciences. The World Economic Forum ranks Israel nr 1 in the world in quality of scientific research institutions. On top of this, Israel is among the top in the world in terms of number of doctors, scientists, and engineers per capita.
Læs også: Facts about Israel and life science
Not only does Israel possess an impressive amount of human capital; the Life Science industry is also enjoying the benefits of the famous Israeli spirit of entrepreneurship. The industry sees approximately 80 start-ups each year. To assist the spirit of entrepreneurship reach this number is the Technological Incubators Program – a government initiative which aims to transform innovative technological ideas into viable start-up companies.
An incubator is a private, profit seeking legal entity that provides the incubated company with work environment, such as offices, laboratories and equipment; administrative services; connections; and financing. There are currently 26 incubators in Israel, of which 23 are technical incubators, two are technology based industrial incubators and one is a designated biotech incubator. Only three of the 26 incubators have at no point incubated life science companies. The incubation term in a technological incubator is two years, and the total budget for the term is around $ US 600,000. For biotech designated incubators the budget may be up to $ US 2,300,000 over a three year term. 85% of the budget is financed by the government and the remaining 15% is invested by the incubator.
At any given time there are around 200 incubated companies in Israel, of which 40% are medical device companies, and 15% are biotech and pharma. The majority of the incubated enterprises have turned out successful, with their total value increased 5-600%. According to figures from the Danish Agency of Science, Technology, and Innovation, 65% of the small and medium sized Israeli enterprises have achieved external funding after 3-5 years, and thus do not need their incubators anymore.
So not only is Israeli Life Science a powerhouse of R&D, but the industry also has an amazing ability to transform science into commercial products. This is well supported by level and quality of the universities. Both The Hebrew University and The Weizmann Institute were ranked among the top 10 universities in the world in terms of number of registered patents per year and in turnover from commercialising patents.
As if this wasn't enough, there are several economic factors that make the Israeli Life Science Industry a lucrative market for foreign collaborators: An improved and comprehensive protection of trademarks, patents, and intellectual propery; special tax benefits for R&D centres; a tax exemption path for manufacturing facilities; and a tax exemption for venture capital investment.
To illustrate the impact of the Israeli Life Science industry and its level of attractiveness for foreign investors, in March 2010 the Tel Aviv Stock Exchange launched its own BioMed Index in order to increase transparency and provide investors with a better overview of the market. The index is currently comprised by about 30 companies, including as prominent companies such as Given Imaging and Compugen.
So why would Danish enterprises get involved with the Israeli Life Science market? Well, why not? Apart from the great exposure on the North American health market – a market that is expected to double in size to 4.000bn USD within 2015. And apart from the fact that Israel is nr. 5 in the world in terms of investor protection, and that foreign companies cost-efficiently can conduct cutting edge research in Israel.
Alas, apart from these factors, there is a tradition of successful cooperation between Denmark and Israel, and since 2007 there has existed a bilateral R&D cooperation between the two countries, focusing inter alia on Life Sciences as one of the main areas. Seeing as both countries are included in The Seventh European Framework Programme for research and innovation, Danish-Israeli collaborations enjoy all the benefits hereof. Equally, as members of the EUREKA, companies can gain the EUREKA support for knowledge- and research intensive small and medium sized enterprises, and the Eurostar support – where Denmark has been heavily represented in the Life Science field.
In conclusion, the Israeli Life Science industry provides unique opportunities for being heavily exposed internationally, especially on the US market, and for commercialising science and research. A great way to experience and take advantage of these opportunities is to participate in the annual BioMed Conference for bio- and medtech companies in Tel Aviv in May. Each year, 6000 people visit the leading international BioMed conference, resulting in 3500 one-on-one meetings between leading scientists and universities, well renowned and acknowledged CEO's, and representatives of small and medium sized enterprises. The
Danish Embassy in Tel Aviv has for several years organised a booth at the conference, in which Danish scientists and companies have been represented and received the Embassy's matchmaking service. This has proven to be very fruitful for enterprises and researchers looking to find collaborators, and for entering the Israeli – and the global – market.